Here are two separate photoshoots I did for Tyler and his friends dressed in their halloween costumes :) At this age, they are just so darn cute!!!! I hope everyone has a safe and happy halloween!
My god daughter Alana at 8 months as a cute lady bug :)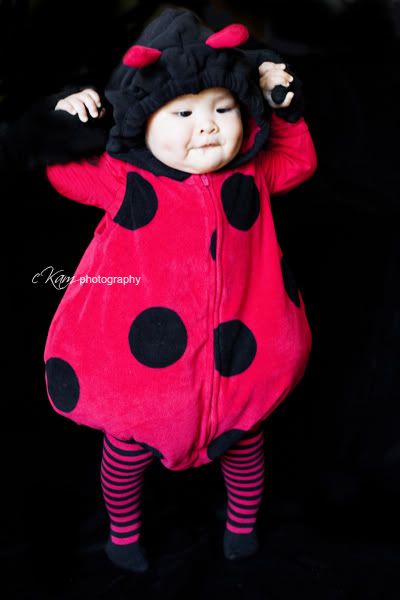 Kaitlyn as a curious kangaroo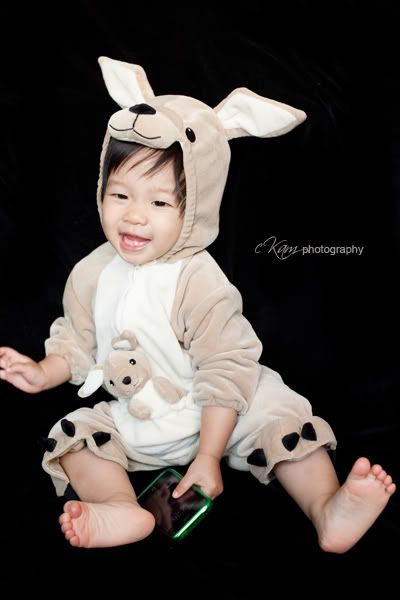 Eva as superbaby!
My mischievous Tyzilla :)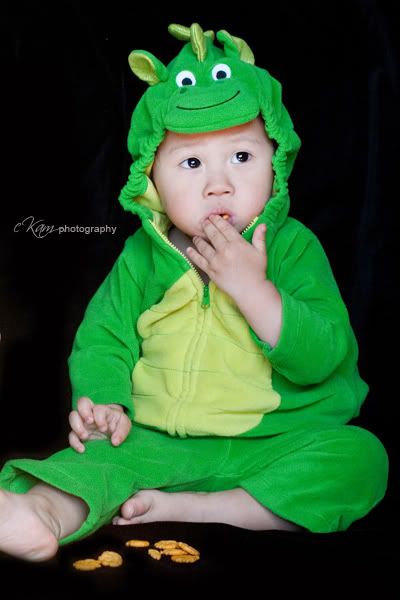 Tyler also in a kangaroo costume :)
This photo cracks me up because as soon as we placed Tyler down for his photo he would dart right back up, so the only way he would stay for his picture was when he had his coat hangers :)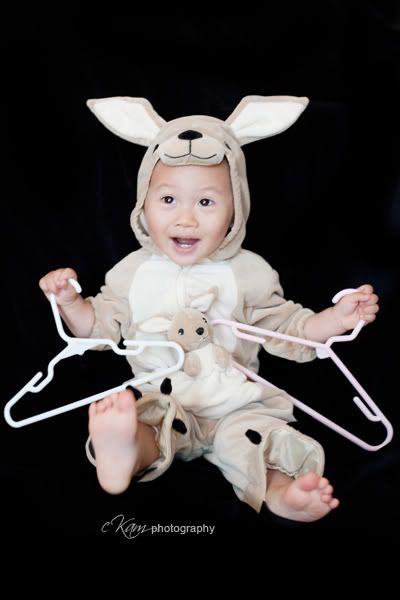 Here are the older kids busy munching on their cheerios :)
And of course we can't forget little Kaden who's the fearless tiger :)