Randy and I go way back with our good friend Katrina since high school. In fact, she was there when Randy asked me out and was even one of my bridesmaids at our wedding! She is one of the most understanding and sincerest friends we know. When Benson contacted us 2 months ago to let us know he was planning to propose to Katrina and needed our help, we were more than THRILLED and totally ecstatic to be apart of it!
Benson and Kat wanted to make a trip to San Francisco for a much needed break. Since it would be Benson's first time here, collectively we decided the best way to surprise Katrina was to go around the city and I would help them take "engagement style" photos. The only catch was that Kat didn't know she was actually going to get engaged!
I'm not usually an emotional person, but when Benson got down on one knee and professed his love, I couldn't help but tear up myself! Katrina was totally shocked and the look on her face just said it all...like what Benson said, she never once pressured him to get married during the 7 years of being together. That is what patience and understanding is all about, and Kat finally got the ring she soooooooo deserves! Randy and I are tremendously lucky to witness two fabulous people so in love :) Benson is such an awesome guy and we couldn't be happier that these two will finally get to say "i do" :) :) :)
Congratulations again, and thank you so much for letting us be apart of your special day! I bet Benson and Kat will never forget this trip to San Francisco!
I love how fun and silly they are when they're together!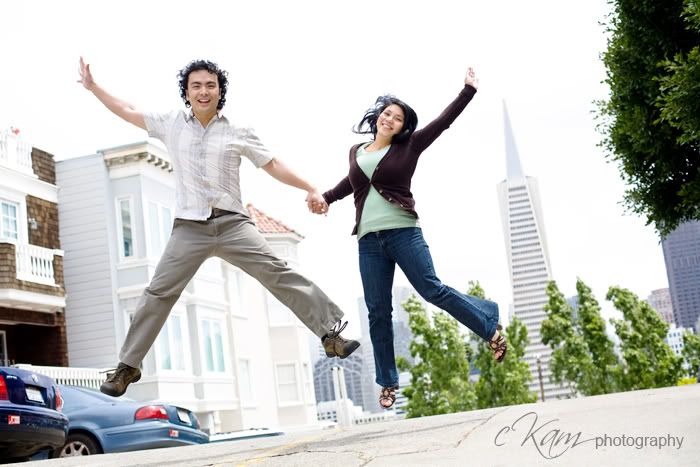 This next sequence of photos just cracks me up!! Kat and Ben are trying to do a body slam...lol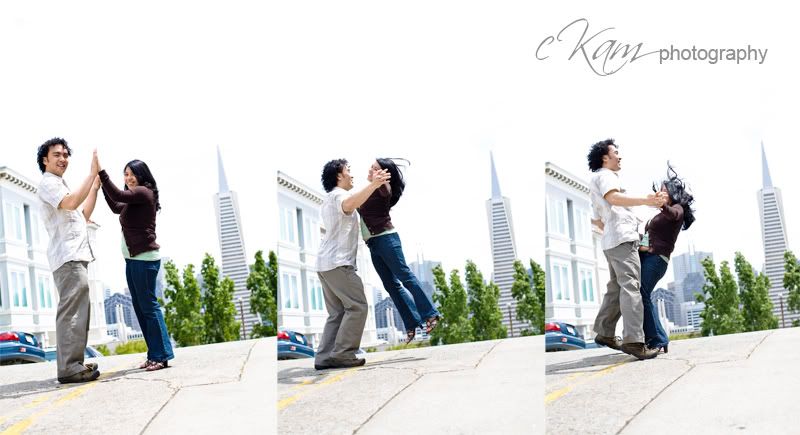 Benson is the only chinese guy I know with as much curly hair as he has! he's been growing it out for the last 2-3 years. It couldn't be more perfect when today was one of his top 10 hair days....hahahhaha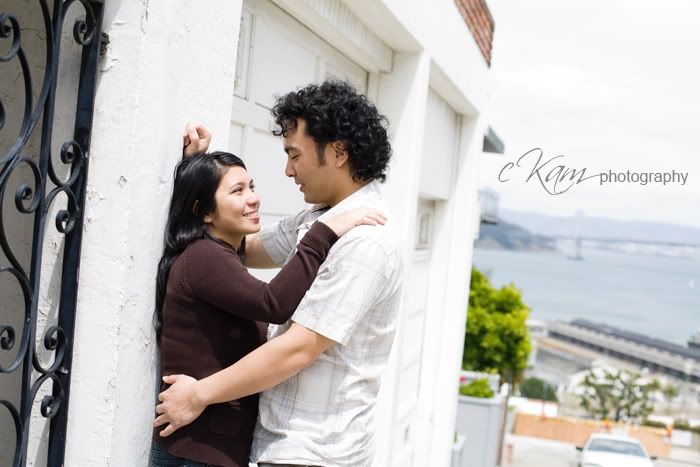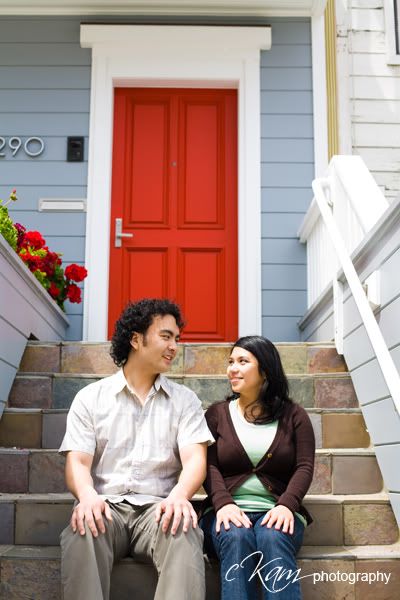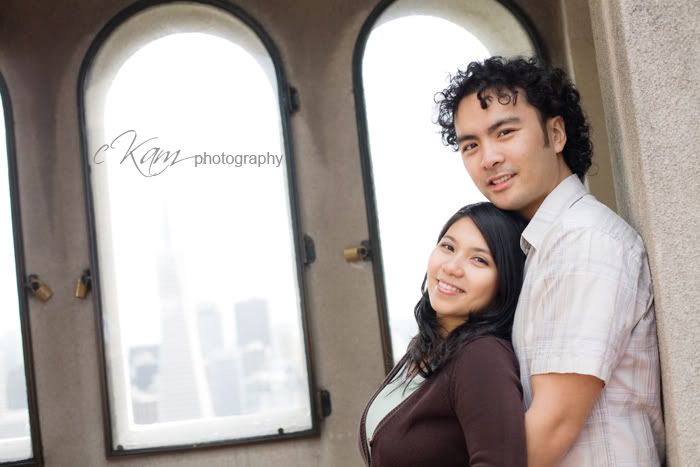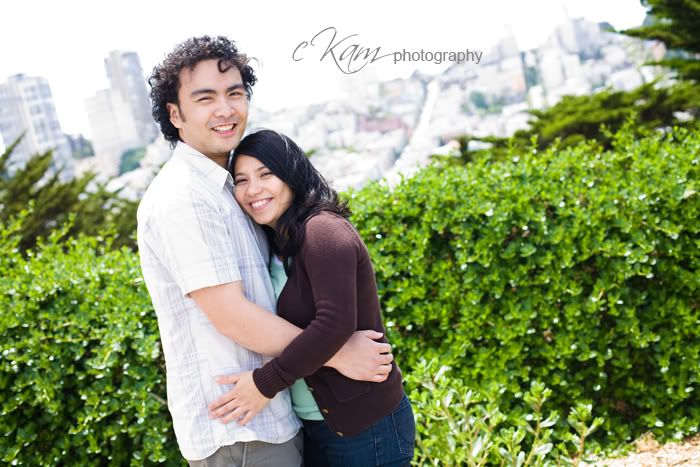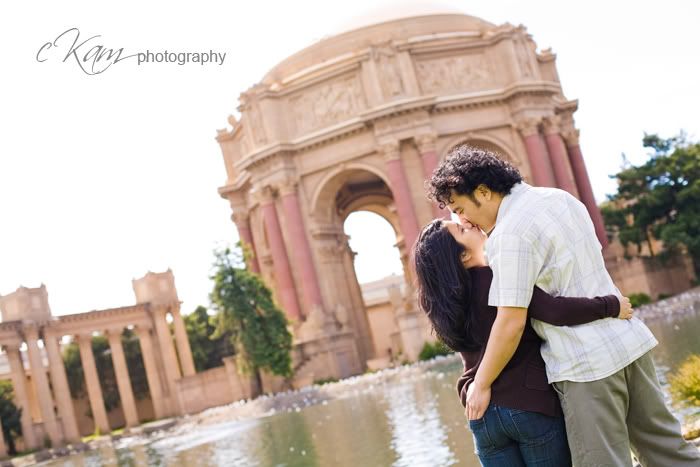 These two didn't even mind when I asked them to do this and there were a group of people standing just 5 feet away from us! How I love them both!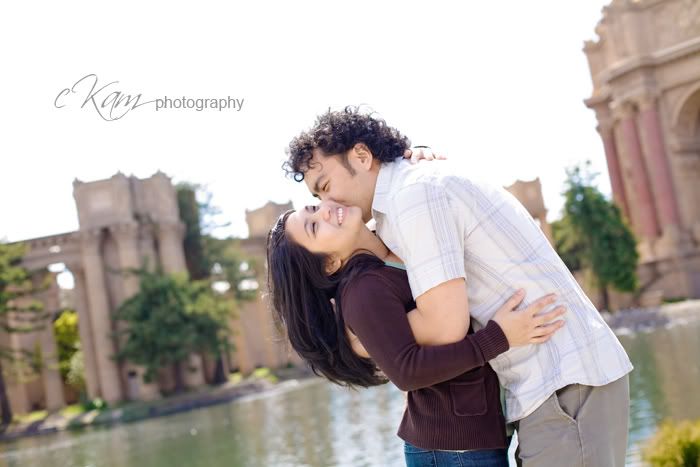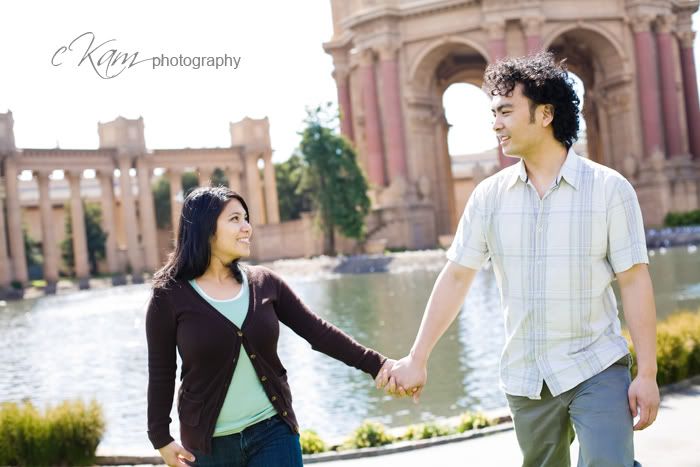 At Chrissy Fields before the big proposal
Love this one!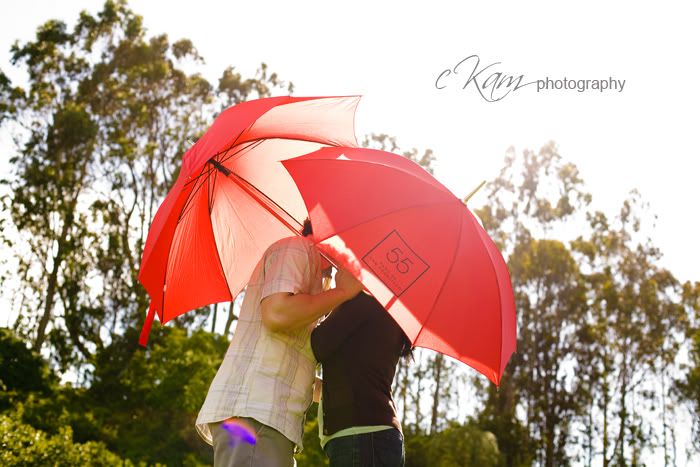 Funny thing was, Katrina noticed Benson's fast heart rate at this point but couldn't undestand why..
Still totally unsuspecting..
Until....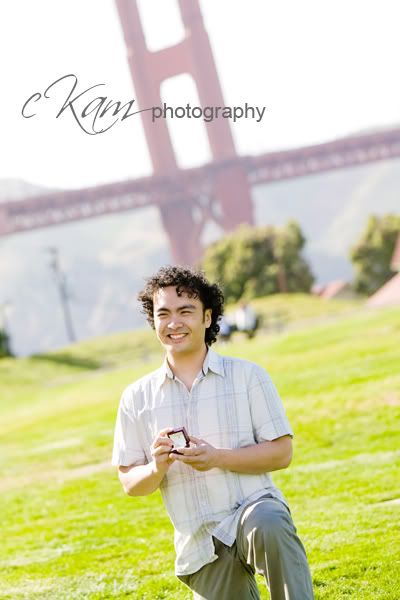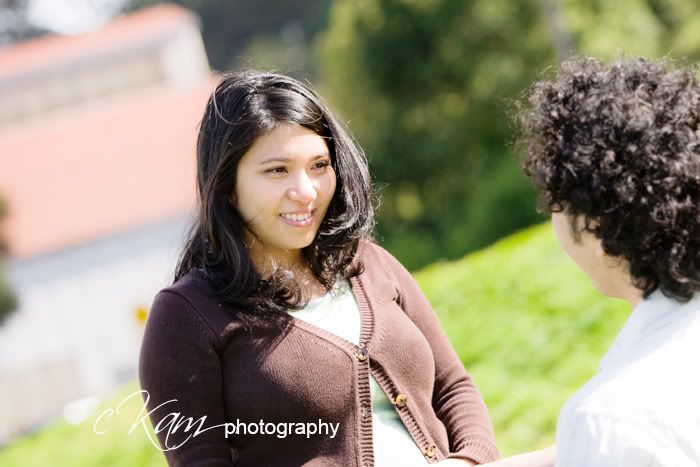 Newly engaged!!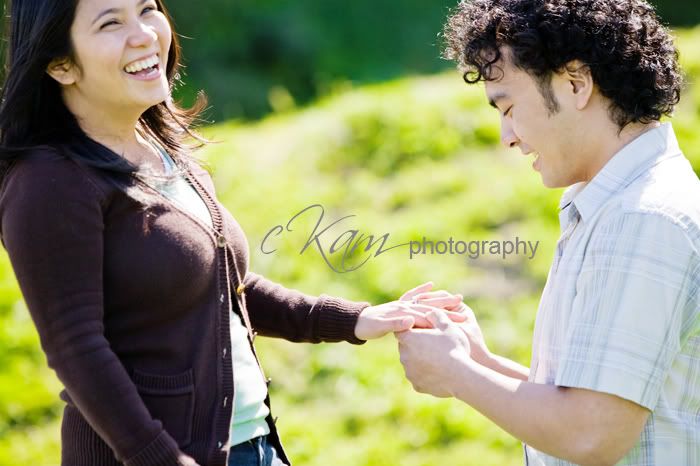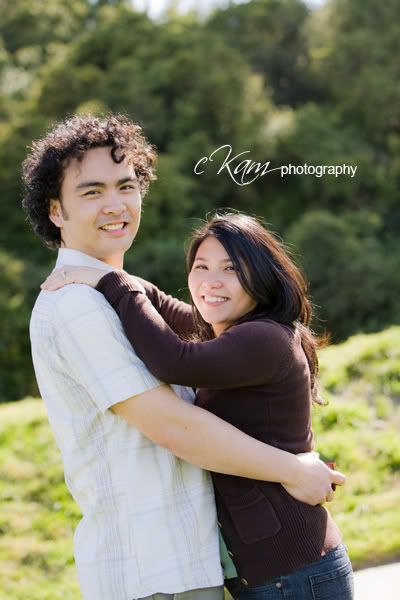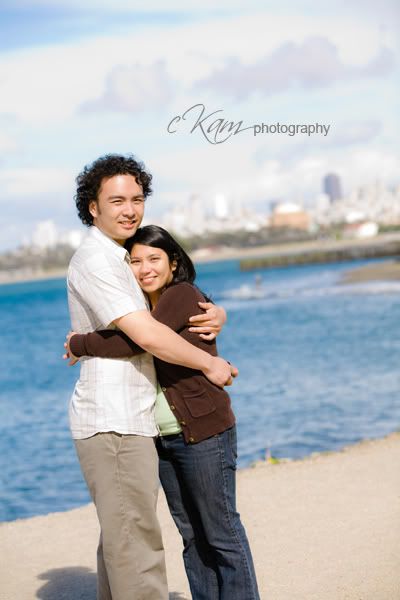 LOVE you both!!!!! Congratulations!!!!!!!