When Brennon's mom Stephanie contacted me through email last month to see if I would do a cake smash session for her son who was turning one, I was excited! I've been wanting to do this for a while now after seeing sessions like this from other photographers, so when the opportunity presented itself I couldn't wait :) Turning ONE is such a big milestone, and I wish every parent would do this for their child--it is so fun! Brennon's mom came totally prepared with 3 different outfit changes and it was really hard to narrow down my favorite photos, there were so many that I liked!
Such a little ham in front of the camera :)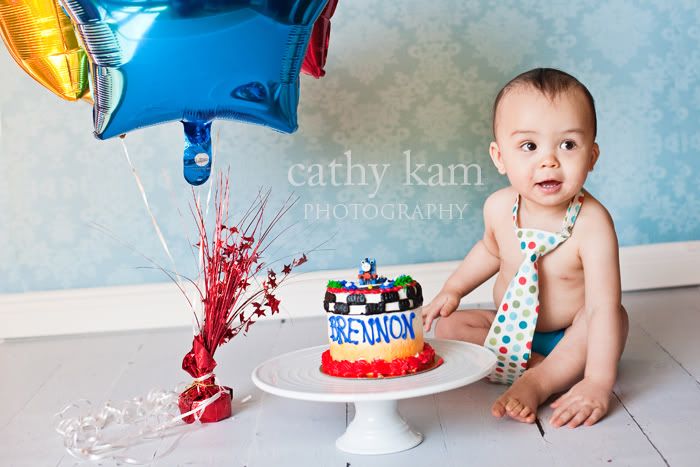 LOVE his expression here!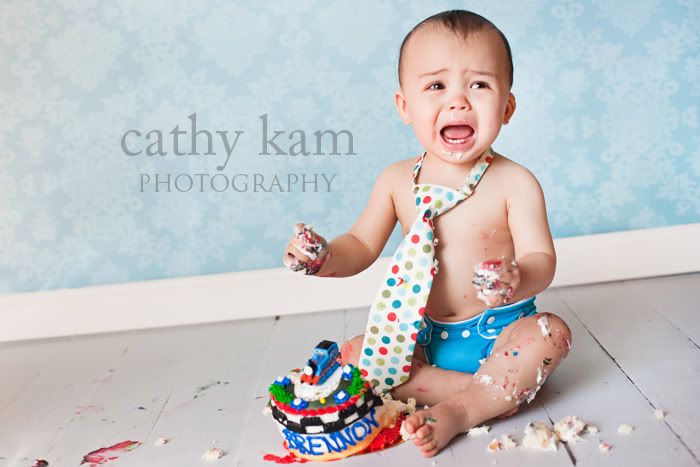 Santa's little helper :)