EARLY this morning, Randy and I arrived safely back to SF. It took nearly 11.5 hours for us to travel from Rome with a 6 hour lay over in Atlanta, Georgia. And then another 6 hour flight from Atlanta back to SFO. Do the math, and that was a LONG day of travelling! Here are some tidbits of our trip, I'm not very good at landscape photography, so here's my shot at it---I hope you enjoy them!
Our first stop was in Venice. It rained heavily there for the past weeks, with major flooding in the city. Randy and I even purchased authentic Italian gum boots to fit in with the Venetian style :)
Venice was exactly what I imagined it to be, a very old city with a lot of history behind it. Many of the buildings looked run down and abandoned like the picture here.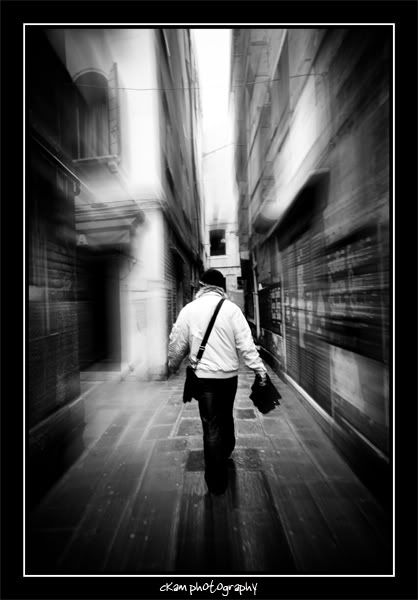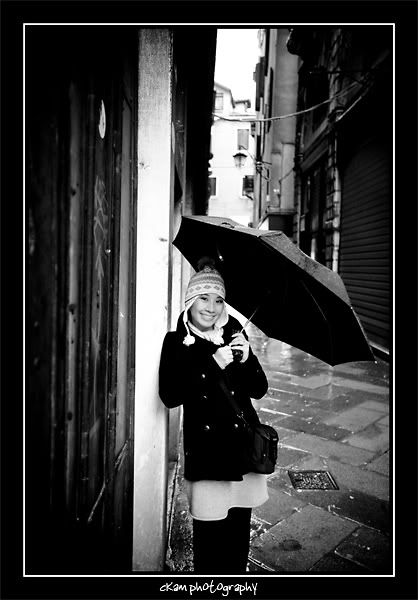 The next city we went to was Florence, I just fell in love with this city because it felt so romantic there. Here is a picture at Piazza Del Duomo, it is such a magnificent sight because of its pure size and grandness.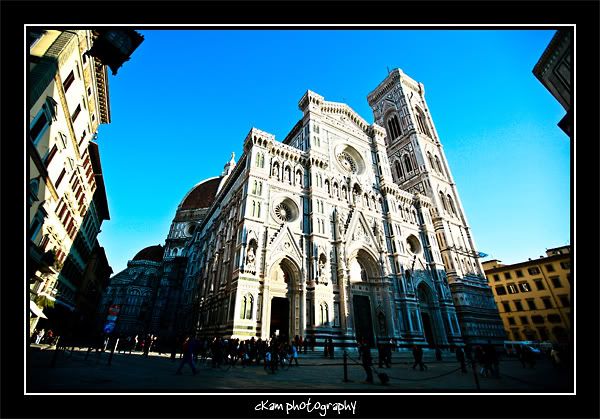 Here is another picture of the Duomo
I love creating those starburst flares :)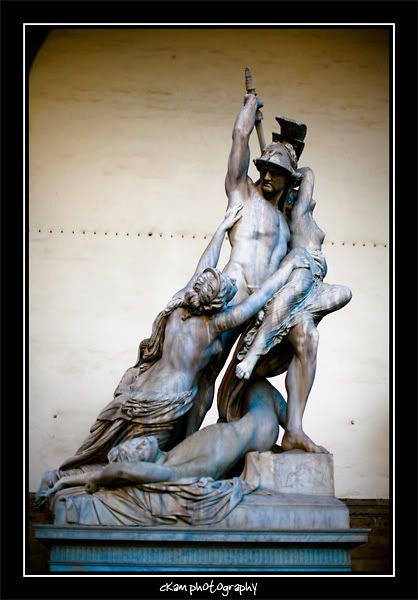 At the famous Ponte Vecchio bridge
Next, we took a short train ride to see the leaning tower of Pisa.
It was funny to see all the tourists doing this, so we had to come up with something funny ourselves :)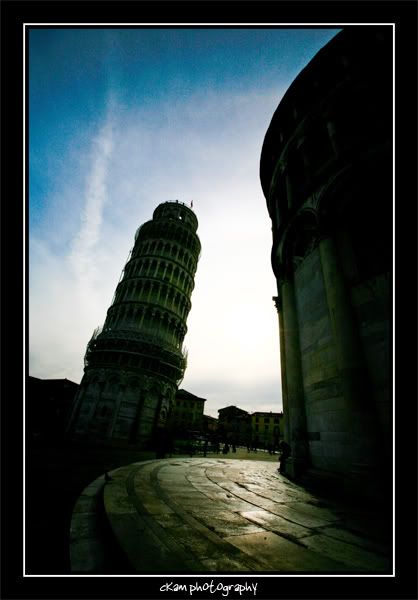 The last city we visited was Rome. We did soooo much walking throughout the entire trip that I was in tears on the last day because my feet were hurting so bad!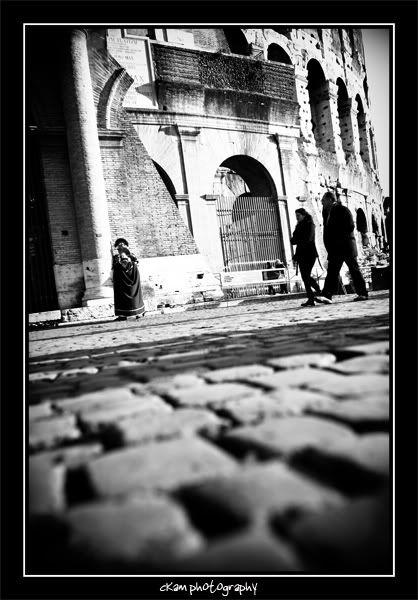 Can you take a guess where this is? Yep, the Colliseum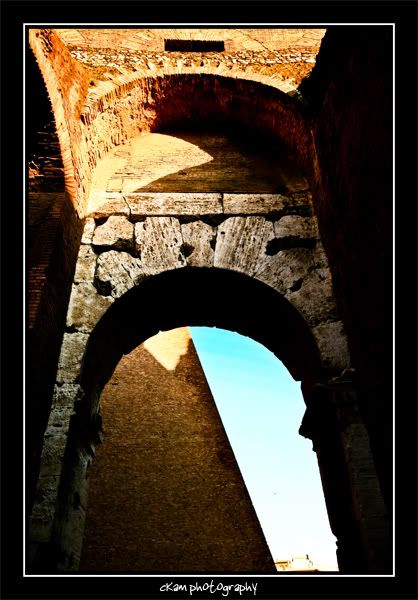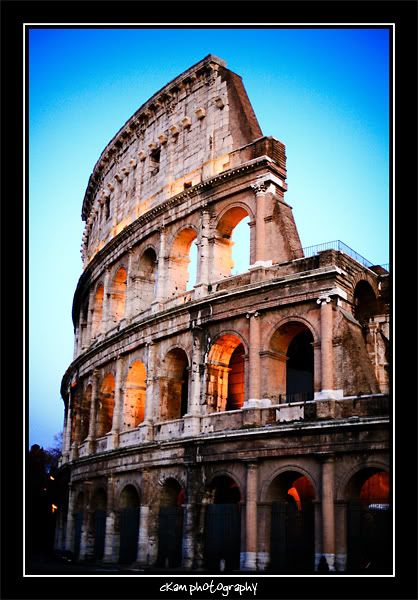 Randy and I stayed until it was dark so I could take a night picture of the Colliseum. It was worth the wait!
Rome is a large and major city, so I was happy when we were able to take the train to the different areas :)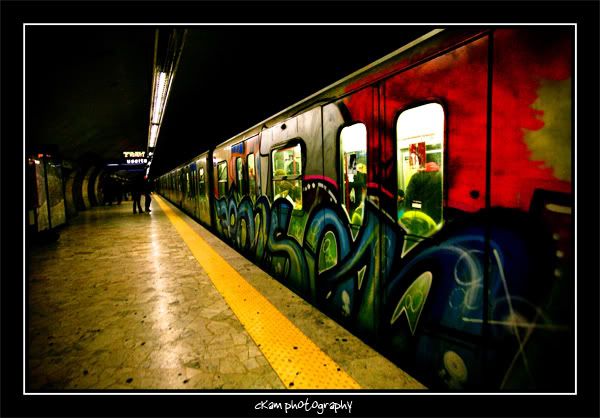 The next day, we went to the Vatican City and also saw the Sistine Chapel. The buildings and artwork were simply breathtaking and amazing.
Here I am feeding the pigeons :)