Here are a couple photos that I snapped while we were in Vancouver for Christmas. Talk about snow! It's probably been more than 10+ years since we had so much white goodness in the 604!
This is my parent's house, aaaahh it's so good to be home :)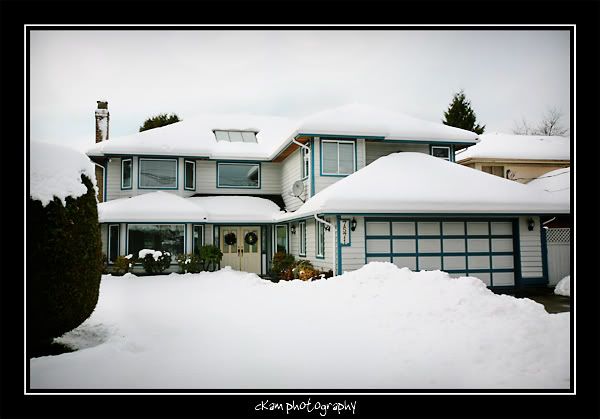 A car parked in my neighbor's driveway...