Our trips to Vancouver are always short, but sweet :) I couldn't believe it when our flight was delayed on our way to Vancouver because it was snowing....SNOWING in March!!! We did get a few nice days of sunshine, despite the brisk and chilly weather before the rain settled in again. I was smart enough to take advantage of the sun and we drove around the city to take some pictures. Enjoy my mini tour of beautiful Vancouver!
The famous 5 sails at the Pan Pacific, if you ever go on an Alaskan cruise departing from Vancouver this is where the ship docks :)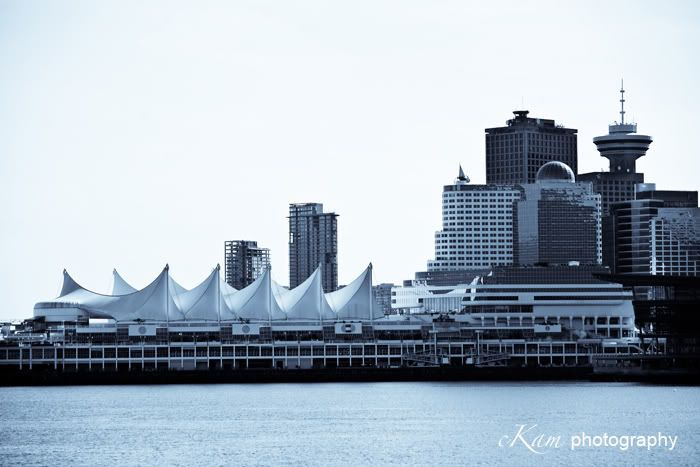 At the seawall in Stanley Park with Vancouver's downtown skyline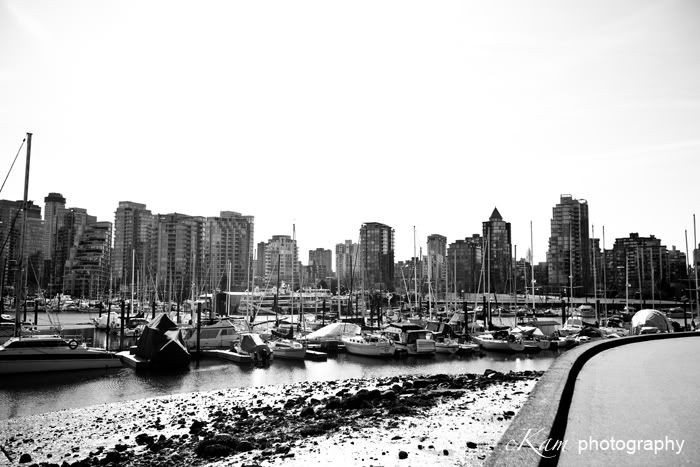 One of the most visited tourist attractions in British Columbia are the totem poles in Stanley Park
Lion's Gate bridge definitely isn't as impressive as San Francisco's Golden Gate Bridge!
Driving near Coal Harbor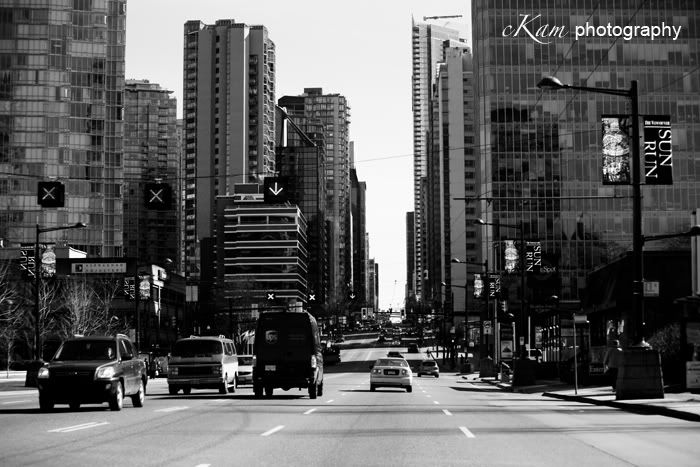 B.C. Place stadium is on the left, and GM Place is located on the right where the Canuck's play :)
Next to the B.C. Place stadium is the Telus World of Science, formally known as Science World :) I miss the days when we used to take field trips here during elementary school!