Have you ever tried taking family portraits with a squirmy baby and a tripod? And after the tenth try you are so frustrated because the baby isn't even looking? Well, this is what usually happens when I try to get a picture of Randy, baby Tyler and myself :( So my good photographer friend
Mika Inokoshi
agreed to help us take a few photos on our recent trip to Vancouver earlier this month.
I have to admit, it's a little awkward being on the other end of the lense! And even though Tyler hardly ever cooperates when the camera is on the tripod, he still wasn't really cooperating when Mika was trying everything she could to make him look and smile! Sigh...that's my boy...Mika, thank you so much for the family session and the new profile photo on the right hand side of the page :) You did a fantastic job and here are a few of my favorites!
Oh, and this is my new 'mommy' haircut :) It makes me look half my age and it reminds me of how I used to look when I was in Grade 12, plus a few wrinkles!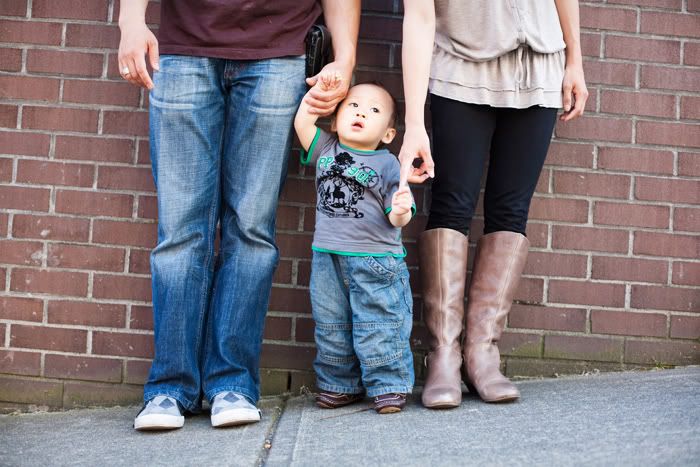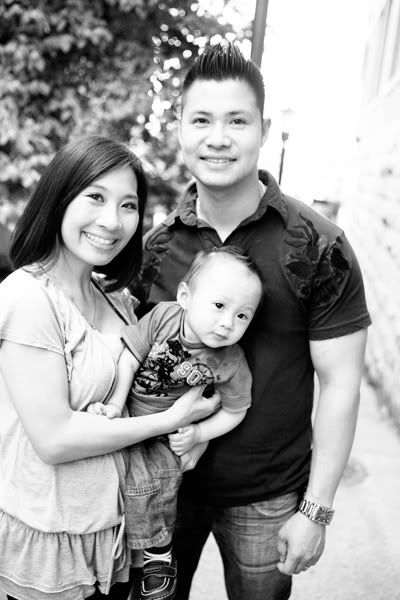 On the same evening, we drove far far (far) away to visit our friend Wendy in Poco and I took this cute picture of Ty Ty just before the sun was about to set :)
Tyler loves his snack cup <3 and he'll cry if you try to take it away from him!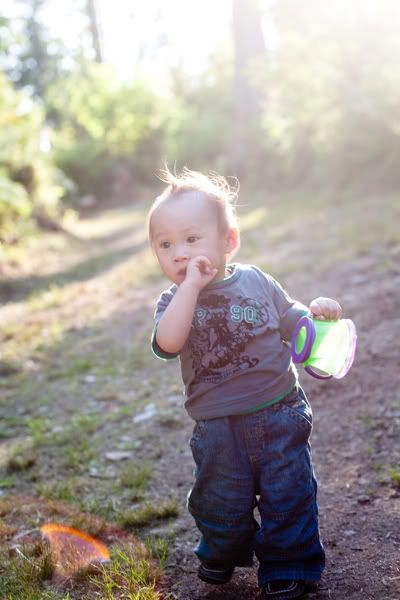 And credit goes to our friend Giovanna for taking the following photo!