Exactly 2 weeks ago, I was happy to find out that my friend Jenny (also my coworker) was admitted to the hospital to be induced. I was even more excited when she asked me to be her labor & delivery nurse! Just a couple pushes, Jenny delivered a beautiful baby boy on October 2, 2008 at 9:25 AM!
Meet Peter Cian Brolly, he's half korean and half Irish = One cuuuuuute baby!
Here is his first picture at birth taken from my phone!
2 weeks later, Peter was ready to do his first professional photoshoot! His job was easy: eat, sleep, and look cute! After a good feeding, he was ready to be photographed and he was so well behaved :)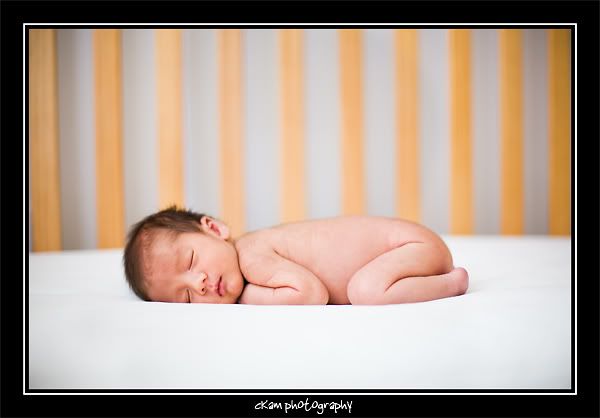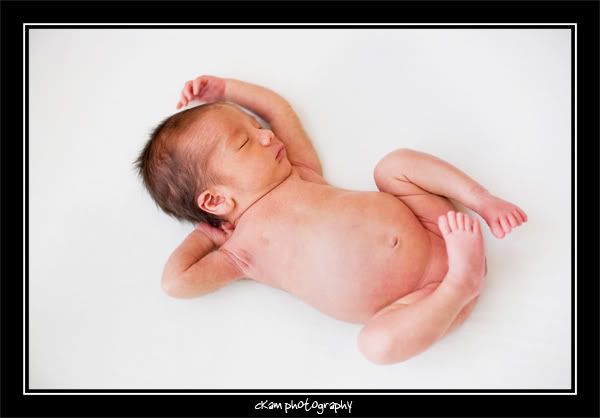 I wonder if Peter would get mad at me for posting this picture of him?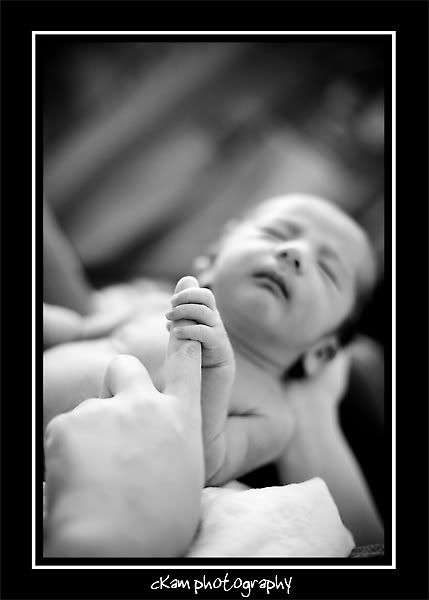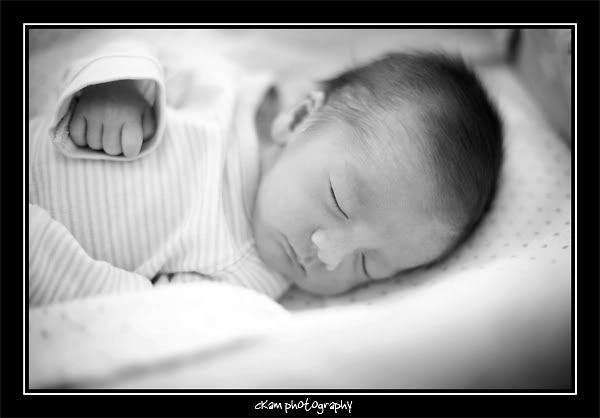 Older sister Caiomhe (pronounced "KEE-VAH" in Irish) and baby Peter. SOOO sweet :) Caiomhe quickly tossed aside her TY beanie baby as soon as her mom let her hold her baby brother. Stay tuned for a future post on Caiomhe........